One of the exhibitors at 2023 NOLA Coffee Festival is NicaNola Coffee. Not familiar with their coffee? That may be due to the fact that 2023-24 will be their first full harvest production. New Orleans businessman Rene Alcebo purchased the high elevation coffee farmland in Nicaragua five years ago and has been upgrading the farming techniques and processing capacity since that time. He now has an early harvest ready for processing (1 container is expected in late March) and initial grading. Rene is willing to provide free samples to NOLA area roasters in order to gain real world feedback.
NicaNola reports the following samples are available: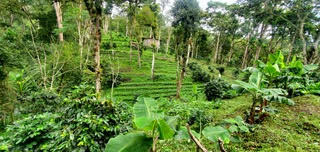 All beans high elevation shade grown
Current beans are bourbon, catuai, parainema and a caturra/catimor/bourbon blend.
All beans are slow shade dried, product took 21 days to dry. We milled washed dried and hulled all beans in house.
This month, we will be sending beans off to Q to be cupped and cataloged
NicaNola Farm is in process to be certified as: USDA Organic, EU Organic, JAS, Fair Trade, Rain Forrest Alliance and kosher. These certifications are expected during 2023.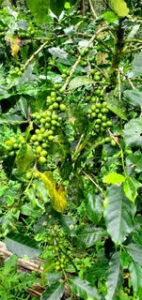 Rene reported his current harvest is small, but ready for initial production, "I am headed back to Nicaragua in 3 weeks (late March) for the last cut." He adds that he is also helping neighboring farmers, "I will also build and bring back a blend from select farmers in my region (exclusively fair trade). We are buying beans in the cherry, then we will bring the lot in-house to perform the washing, drying and hulling. At this time, and due to the quantity, we will process by patio drying. That drying approach is very common in Nicaragua. If there is demand/ interest from our many great roasters here locally, I can ship a container in early April. In a perfect scenario, I will then also piggyback my personal product as part of the next 7,000lb commercial shipment."
NEXT STEP:
For samples of the NicaNola early harvest, send a request with note of how many grams you wish to have. No charge for the samples, other than your honest feedback. Our goal is create demand for the 2024 harvest which should be approx 2 containers.
For samples of the Nicaraguan blend, send a request with note of how many grams you wish to try and advise what your typical wholesale order would be in April. No charge for the samples and No commitment required, just gathering intel for planning purposes.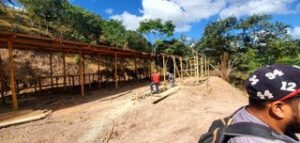 CONTACT:
Rene Alcebo
COMPANY:
NicaNola Coffee
WEBSITE:
nicanolacoffee.com
EMAIL:
[email protected]