2023
NOLA CUP® / GULF CUP®
COFFEE TASTING COMPETITION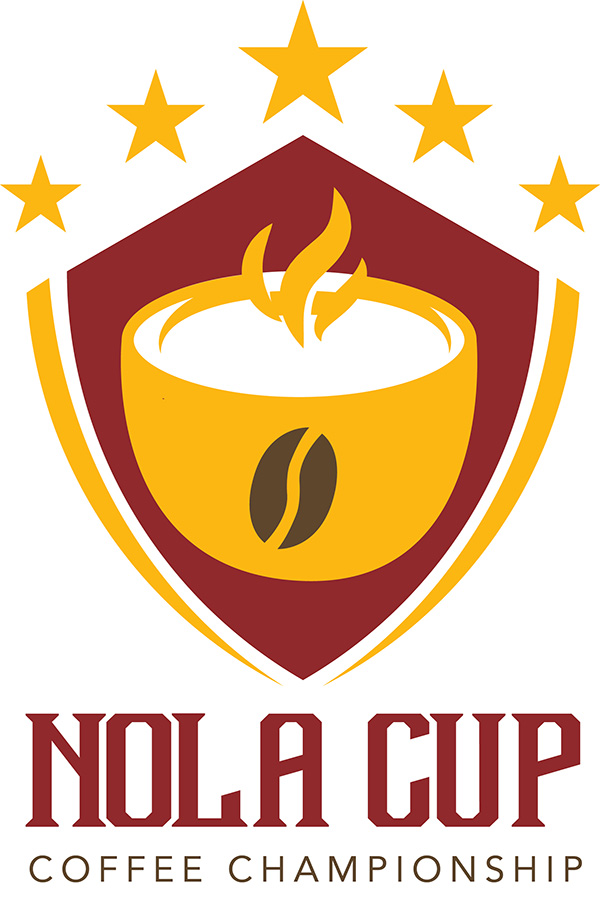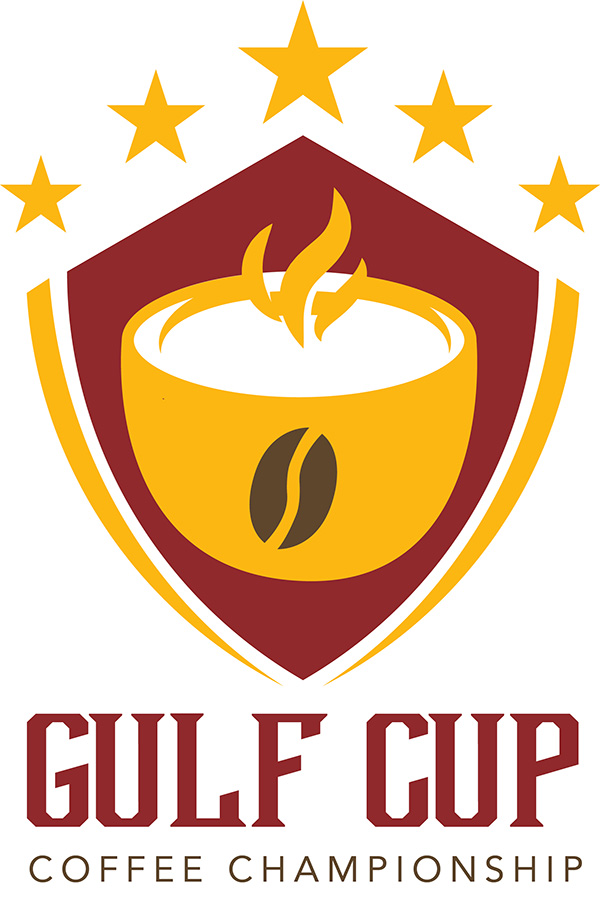 Event Summary
We have a large number of great coffee companies in the New Orleans metro area and the across the Gulf South region. The NOLA CUP® / GULF CUP® coffee tasting event is a competition designed to celebrate these coffee roasters/producers/innovators and raise public awareness of great "local" coffee among the consumers and food industry trade in the deep south.
This roaster/brewer cup competition is sponsored by the 2023 NOLA Coffee Festival, LLC. The event will be held September 15-16, 2023 in the New Orleans Morial Convention Center. The competition and follow-up PR campaign should encourage greater trial among the public.
Competition Overview
Our objective is to promote excellence in southern coffee. The winning entries will be selected by judges who (subjectively) vote for their favorite cup within a direct comparison taste test. By design, our judges are not technically trained, per se. Instead, we will use a mixed team of celebrity judges, industry experts and citizen consumers to determine the "people's choice" in a real-world format.
In both divisions and in each category, coffee will be prepared according to the "label (ratio) instructions." Coffee will be prepared as a batch brew using the same equipment and at the same temperature. Cups in small blinded groupings will be served to judges. If any category has a large number of participants, coffee will be served in small groups as a preliminary round, and again later as needed until reaching a finalist round. Winners will be announced during the NCF event and before judges are dismissed.
Competition Qualifications
Coffee producers are invited to enter this annual coffee competition based upon three criteria:
The coffee product/blend is commercially available at retail outlets in the Gulf South region. We seek to elevate actual commercial products, not "competition show only" blends. The producer needs a Tax ID to establish their commercial credentials.
Each coffee blend/ formulation may only be entered once. The blend may be sold under various white label/ private label iterations, but the base product is to only be entered once. If selected as a winner, all retail outlets may share in the promotion.
The coffee producer is an active exhibitor at the 2023 NOLA Coffee Festival (NCF).
Competition Geographical Divisions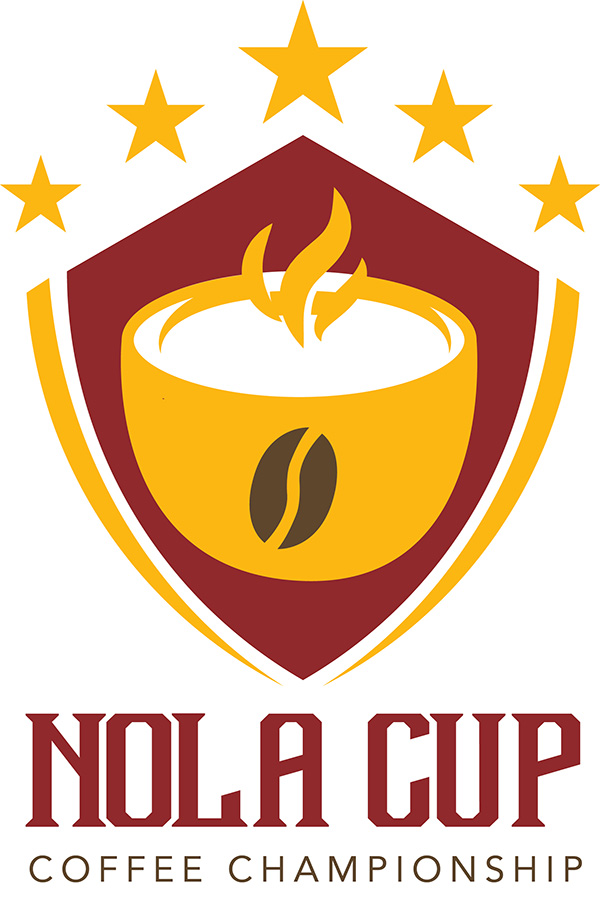 New Orleans metro area competition
The NOLA CUP® Award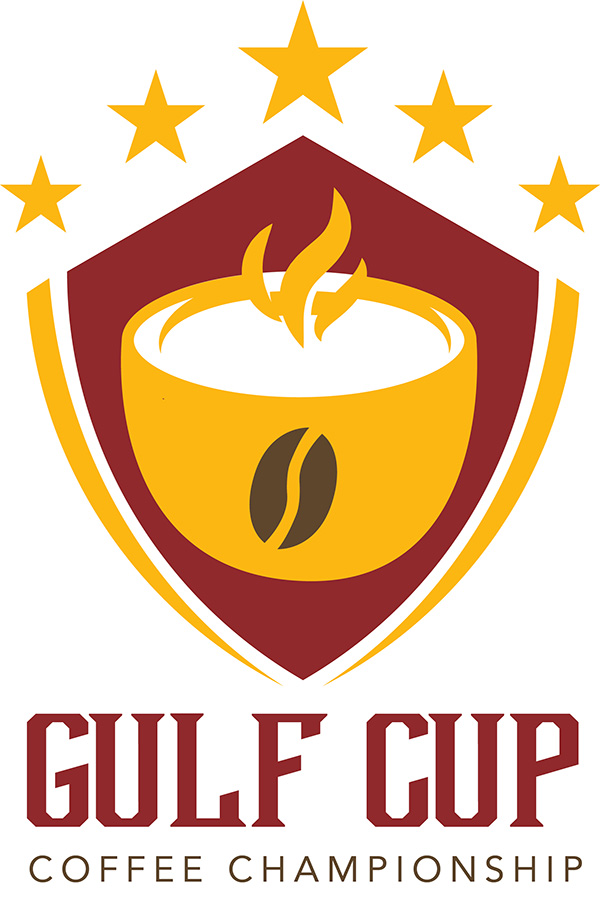 Gulf South regional area competition
The GULF CUP® Award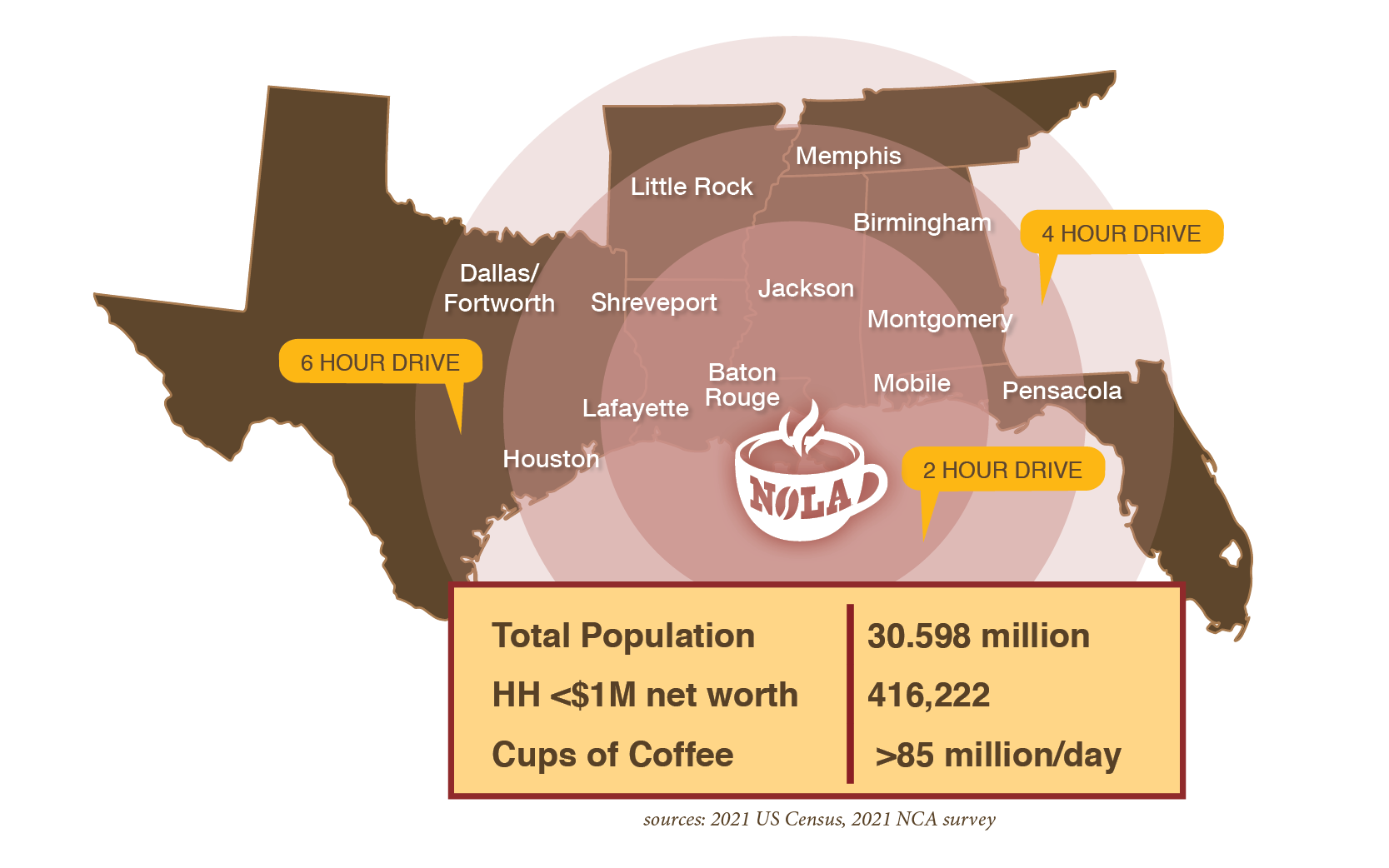 Competition Categories
| Category | Description | Prep Instructions |
| --- | --- | --- |
| House Coffee | Drip/Batch brewed commercial blend* | Will be released May 30 |
| House Decaf Coffee | Drip/Batch brewed commercial blend* | Will be released May 30 |
| House Chicory Coffee | Drip/Batch brewed commercial blend* | Will be released May 30 |
| Iced Coffee | Served RTD* | Will be released May 30 |
| Cold Brew Coffee | Served with and without Dairy/Non-Dairy* | Will be released May 30 |
| Coffee Cocktail | Mixed coffee-spirits* | Will be released May 30 |
| Best New Coffee Product | Any coffee-related item may be entered** | Will be released May 30 |
| Best Coffee Package Design | Any new package design from past year** | Will be released May 30 |
NOTES:
*Participants must supply Q=20 servings during their assigned preliminary round (and again as a finalist) competition time window(s).
** Participants will supply one physical example for judging. Photographs if physical example is not practical to supply.
Competition Entry Fee
Only exhibitors at 2023 NOLA Coffee Festival will be allowed to enter.
Commercial competitors – entry fee is $200 per category (no limit).
Micro-roasters – entry fee is $50 per category (limit 2).
Fees will be used to cover cost of judging admin, trophies/awards and post-event PR campaign.
Winning Coffee / Post Event Next Steps
Winners will be announced during the 2023 NOLA COFFEE FESTIVAL (Sat. Sept 16). Trophies will be awarded to winners during the NCF event.
NCF will create a public relations campaign to be launched after the event. News releases to promote the winning coffees will be sent to newspapers, radio stations and TV stations in the NOLA metro market and to all major markets in the gulf south region. Particular emphasis will be made for those media outlets in specific locations of the winning coffee producers. Winners will be posted on NCF social media platforms and archived on NCF website.
The NCF executive team will also work to pre-sell grocery displays into key local/regional grocery locations. Winning coffee brands will be featured in an up to 6-week shared promotional display designed to start the month of January 2024. Timing may vary as per negotiations with each respective retail store or grocery chain. NOTE: winning producers will be advised of the requested distribution quantity at the time of the NCF event. Winning producers should cover the cost of distribution. Details to follow.
Winning coffee brands will be allowed to add on-pack decals and/or shelf displays to identify them as NOLA CUP® or GULF CUP® winners. Promotion may continue until 7/1/24.
NCF Steering Committee
The format and "rules" for the NOLA CUP® / GULF CUP® Coffee Taste Competition have been guided and directed by a volunteer group of coffee producers from the region. This Roaster Steering Committee has worked to make the event as clear, practical and fair as possible for all participants. The competition is friendly and meant to inspire excellence among the participants and among the coffee retailers in the Gulf South. We welcome sincere feedback and suggestions for our continuous improvement.
SUBSCRIBE FOR EVENTS UPDATES