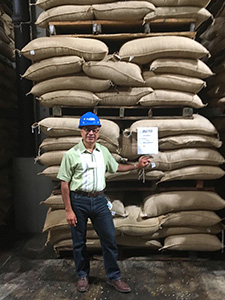 Mr. Francisco Gutierrez lives in New Orleans. He also represents four generations of family coffee farming in his native homeland of Nicaragua. "Our family has long been dedicated to growing and harvesting coffee. Many members of my family continue that tradition to this day." Now, this traditional Central American arabica coffee will be on full display at the 2023 NOLA Coffee Festival.
Mr. Gutierrez has been importing family coffee from Nicaragua for 5 years under the (local) brand name of Agua Fresca Coffee. "Our coffee is being sold at several gourmet grocery store shelves such as Dorignac's, Zuppardo's , Langenstein's, Norma's. In 2023-24, we are expanding our production and distribution plans in New Orleans and southern LA. We are ready to begin more widely sampling and selling Agua Fresca. The NOLA Coffee Festival is a perfect place for new customers to discover our family's coffee."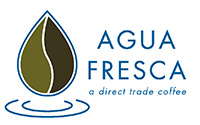 Agua Fresca Coffee features 100% arabica green coffee grown in the North Central region of Nicaragua in the state of Jinotega. Farmers in that region have worked to upgrade their farming techniques and improve their approach to processing to order to optimize the quality of their exports and raise their Q scores. The current crop projects to be our highest scoring harvest in our history. With these improvements, we are ready to compete very effectively in the United States. Coffee from Finca Agua Fresca is imported under the Louisiana owned company Agua Fresca Coffee, LLC and Orleans Coffee provides the roasting and packaging services.
COMPANY:
Agua Fresca Coffee
WEBSITE:
aguafrescacoffee.com
PHONE:
504-914-9491
EMAIL:
[email protected]