Discover Monte Vista Coffee's multigenerational Family-Owned Coffee Farm, known for their dedication to quality and positive community impact.
This farm takes pride in being involved in every step of the coffee production process, from planting the seed to the moment the cup reaches consumers' lips. By focusing on direct trade relationships, the farm supports fair treatment and respect for coffee farmers. This commitment to quality and fairness has earned them recognition among coffee enthusiasts and critics alike.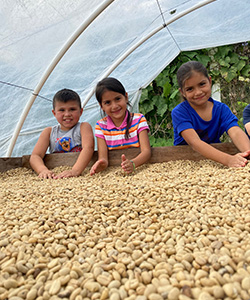 Their three specialty coffee processes – Full Natural, Yellow Honey, and Pregerminated – distinguish their products in the market. Each method is carefully designed to enhance the flavors and aroma of their coffee beans.
Beyond the taste, the family farm is also dedicated to making a difference in surrounding communities. Their emphasis on direct trade relationships has fostered a sustainable and equitable system that benefits everyone involved. This focus on social responsibility makes them a noteworthy contributor in the coffee sector.
Keep an eye on this family-owned coffee farm as they continue to pursue quality and make a positive impact on the lives of coffee farmers and their communities.
COMPANY:
Monte Vista Coffee
CONTACT:
Juan Hipp
WEBSITE:
TheHonduranCoffee.com
EMAIL:
[email protected]