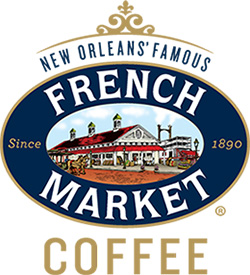 We are proud to announce French Market Coffee® will be a key exhibitor and sponsor for the first annual NOLA Coffee Festival!  This is the beginning of a valuable partnership that we believe will drive the development of the coffee industry in our area. This two-day event will be a great opportunity for the local coffee community to collaborate, educate, and share ideas for the prosperity of our industry.  The Gulf South region celebrates unique culture and culinary expertise, so events like this are necessary to stay on top of new insights and trends. Please stop by our booth for information about our products, free samples, and fun giveaways!
About French Market Coffee®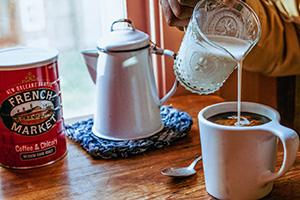 Although a few things have changed since we began roasting and blending coffee in 1890, our dedication to perfection remains the same.
Handcrafted by master roasters in small batches from carefully sourced, highest-quality Arabica beans, French Market Coffee's classic New Orleans coffee blends are as bold, rich, and full of flavor as the city we call home.
The French Market Coffee® brand has long been a beloved part of our city's culinary heritage – and that's a tradition that we're proud to uphold.
COMPANY:
French Market Coffee
WEBSITE:
frenchmarketcoffee.com