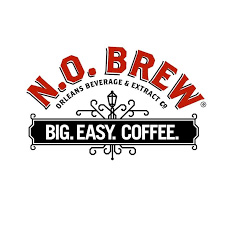 For more than 19 years, N.O. Brew Coffee has been providing coffee enthusiasts nationwide with a reminder of what folks in New Orleans already know – There's nothing quite like a great cup of New Orleans Style coffee. Made with 100% arabica beans and a kiss of French chicory, N.O. Brew Coffee gives users a coffee of unparalleled richness with just a hint of a sweet finish in seconds. There's nothing quite like it available anywhere else. And because N.O. Brew contains no sweeteners or artificial ingredients, users can prepare a healthful cup to their liking, hot or cold. In seconds.
As pioneers in the cold brew coffee world, N.O. Brew helped to create a cold brew industry that now accounts for more than 25% of total coffee sales nationwide. Hand crafted and cold brewed in small batches, the rich bold flavor of N.O. Brew Coffee is unmatched in the coffee world.
Today, N.O. Brew cold brew coffee is available for a wide array of uses including retail, food service, bag-in-box, keg coffee, nitro kegs, etc. Stop by booth #217 and ask us how N.O. Brew can help you up your cold brew coffee game and find out for yourself that people who know coffee, N.O. Brew.
COMPANY:
N.O. Brew
PHONE:
(504) 263-5950
WEBSITE:
www.nobrew.com