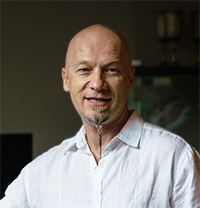 In 2013, New Orleans resident Turgay YILDIZLI won the Cezve/Ibrik world championship. He has been in high demand as a coffee speaker/teacher since that time. Turgay grew up in Istanbul before moving to New Orleans. He is dedicated to elevating Turkish Coffee in the specialty coffee realm. As a Q grader, AST and coffee roaster, he founded Specialty Turkish Coffee (STC) company to provide tools, guidance, and aid coffee businesses in refining their Turkish coffee offerings.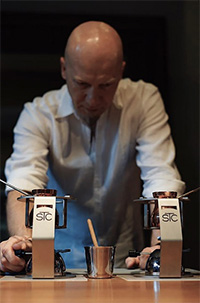 At the NOLA Coffee Festival, Turgay will exhibit specialty Turkish coffee from a booth and lead two separate talks in the coffee classrooms:
Consumer talk on Saturday 9/16 (9:30am) – Brewing the Cezve/Ibrik Method (Turkish Coffee) This workshop will present a brief history of the brew method, equipment needed to make this traditional method in today's world, and suggest specialty coffees that work well as Turkish Coffee. We will also focus on how to brew Turkish coffee to get the best results and how to serve your coffee.
Commercial talk on Friday 9/15 (9:30am) – Introducing the Cezve/ Ibrik brew method (Turkish Coffee) into the modern coffee shop. This workshop will cover a brief history of this method, choosing the optimal coffee and equipment, how to design the workflow, adding Turkish Coffee to the menu and menu alternatives.  It will also cover how to explain Specialty Turkish coffee to your customers and how to present and serve.
We welcome the unique talents of Turgay Yildizi to the 2023 NOLA Coffee festival.
COMPANY:
STC I Specialty Turkish Coffee®
CONTACT:
Turgay YILDIZLI
PHONE:
(985) 326-1973
WEBSITE:
specialtyturkishcoffee.com