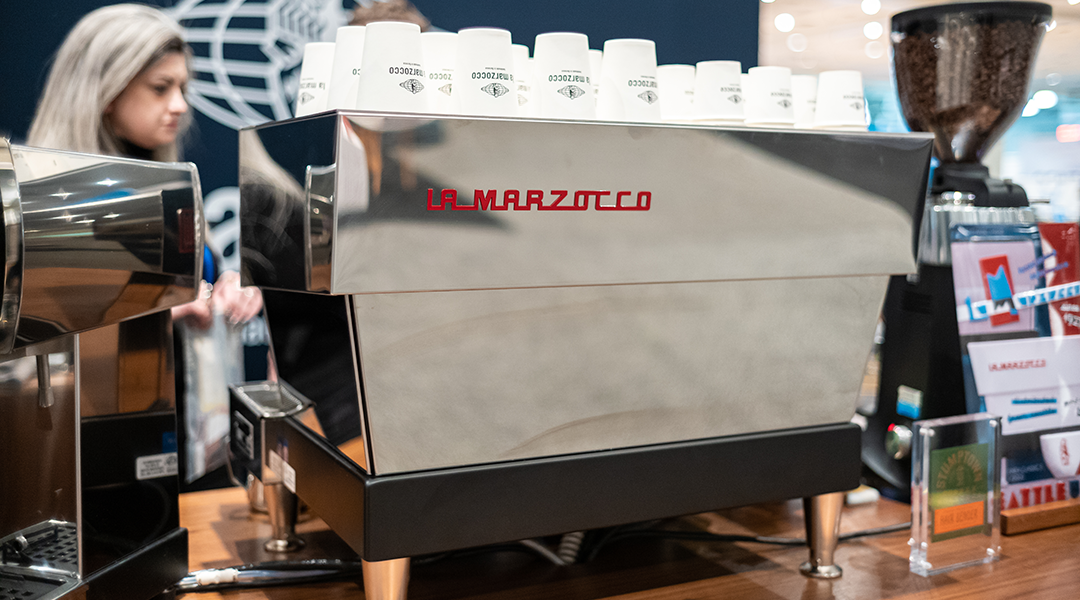 The NOLA Coffee Festival is designed to a provide hands on introduction to coffee experiences and education. La Marzocco will support bringing this vision to life by sponsoring the La Marzocco Equipment Playground, which will feature equipment to demo for both commercial café and home barista use.
Available equipment:
Linea Classic S
The La Marzocco Linea Classic is the machine that has helped to forge the world of coffee over the past three decades. The clean lines and familiar charm of the Linea Classic occupy many of the cafés, roasteries, and chains whose names have defined the industry.
KB90
The ultimate workflow machine, featuring straight-in portafilters, auto-steam rinse, performance touch steam wands and more. The KB90 is designed to optimize workflow for baristas by improving the ergonomics and features of the machine. The Straight-In Portafilter removes strain on baristas that causes repetitive stress injuries. Efficiency is also increased thanks to Steam Flush: after each extraction, a burst of steam purges the brew path and is followed by a flush of hot water, keeping the group heads clean even during the busiest hours.
Linea Mini
Inspired by an espresso icon, the Linea Mini is a kitchen-sized version of the Linea Classic. Combining powerful commercial features, the Linea Mini delivers an easy-to-use and durable espresso experience in a reduced footprint. The Linea Mini looks as beautiful as it performs, ready to serve for years to come.
Linea Micra
The Linea Micra is a home espresso machine true to the heritage of La Marzocco. With a smaller footprint than the Mini, the Linea Micra elevates any kitchen to café-status. Dual boilers, an integrated grouphead, and PID control combine to create commercial-grade temperature stability that ensures brewing temperature is always right.
Contact La Marzocco at info.usa@lamarzocco.com if you would like to arrange a dedicated demo during the show.
COMPANY:
La Marzocco
WEBSITES:
COMMERCIAL
lamarzoccousa.com
HOME
home.lamarzoccousa.com