Congratulations to the 2023 NOLA Coffee Festival Barista Pentathlon Winners!
1st Place
Bear Soliven
Onyx Coffee Labs
Fayetteville, AR
2nd Place
Michael Gallien
Sirincci Coffee Company
Slidell, LA
3rd Place
Thrin Vianale
Mane Coffee
Boca Raton, FL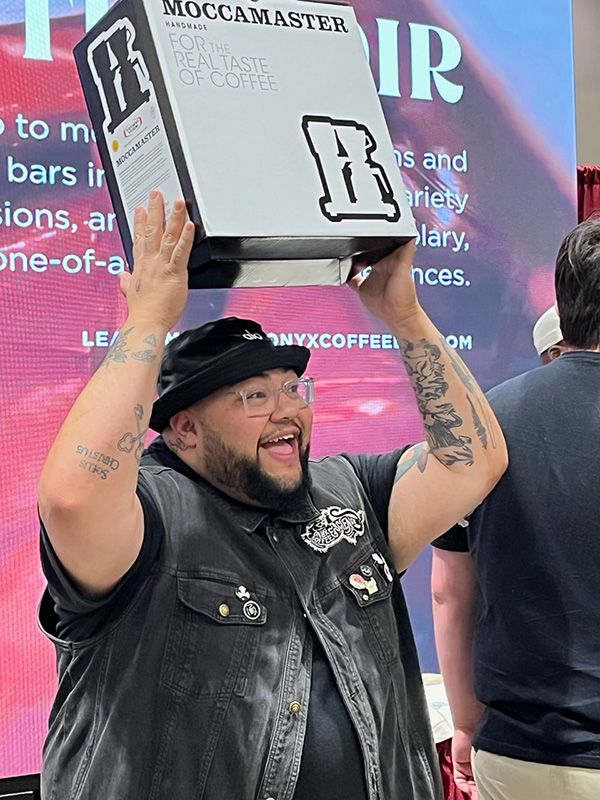 Moccamaster served as our 2023 Prize sponsor with donations of home brewing units and grinders as prizes for our barista competitions. Needless to say, the winning baristas were thrilled to receive these excellent home use prizes. Please visit Moccamaster at www.moccamaster.com.
In-Kind Sponsors
We are grateful for the kind support of several industry leaders that made our competition events possible: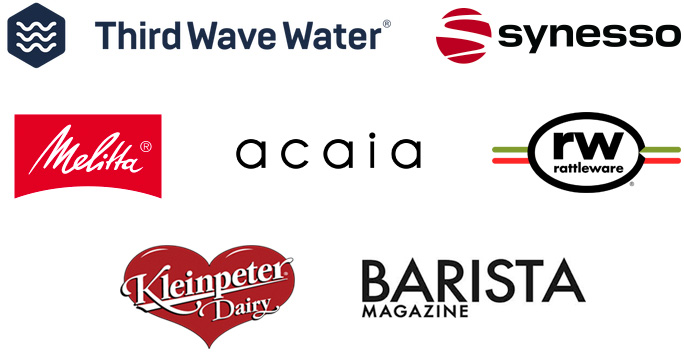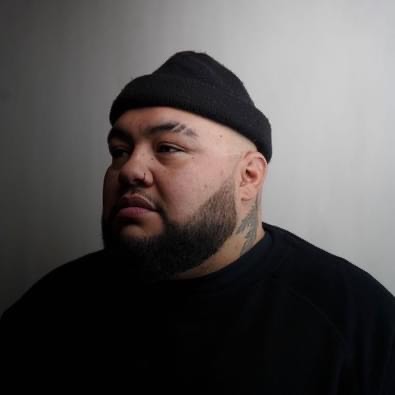 Bear Soliven
Onyx Coffee Labs
Q & A with Bear Soliven
How have you been trained as a barista?
I've been in the industry for 15 years.
I started out as a barista at SBUX in San Diego and have drifted toward coffee making in one context or another ever since. I've been a traveling relationship manager for Onyx for about 8 years, and the privilege to use my experience to help guide and train coffee friends in their cafes is the dream I'm living.
I have some of the worlds best coffee trainers to thank for having a hand in anything I know how to do well. The Onyx standard of quality in hospitality makes the vision clear and the objectives attainable in the structure, and I'm always going to be thankful for that impact.
What did you like about this skills competition?
A pentathlon competition is a unique, fun way to share time with fellow coffee friends and to stretch your skills a bit further than you'd typically think. It's one thing to taste coffee for your profession, or make coffee behind the bar, or to serve and run orders to folks, and a whole other thing to do ALL of it competitively one after the other.
How do you feel a barista competition is an effective tool to teach/lead baristas to better skill sets?
Showcasing one's talents on a stage in competition is to me the fruit of years serving and growing along others and learning to improve steadily so as to be a benefit to your team's culture and the overall customer experience. If all of that is the goal, stepping on stage and displaying it is a bonus cherry on top of the lifestyle of intentional excellence you're pursuing in your daily work.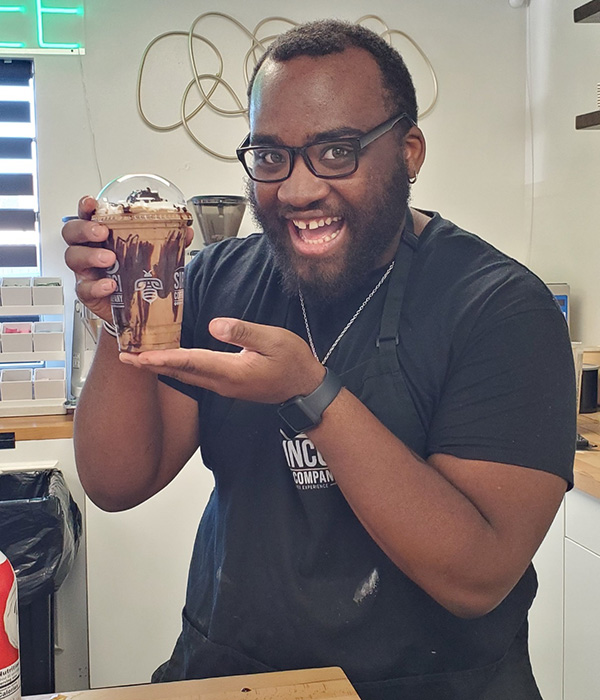 Michael Gallien
Sirincci Coffee Company
Q & A with Michael Gallien
How have you been trained as a barista?
Well that's a funny story😅. In 2017 when I was working at Starbucks for the first 6 months I actually never knew how to make drinks until one day I spoke with my boss about this concern and to fix that issue she threw me on the bar in the middle of rush hour and I had to learn as I went. While it was a ton of pressure I can tell she wanted me to learn and that this was the best way given the circumstances. 2 months later Starbucks is doing a barista championship competition and she tells me that she wants me to go for it so I won store wide and came in second place in the district before I even made a year at Starbucks. I'm the type of person that's driven and once my mind is set on something I give it my all and that what I did when it came to making drinks. Shout out to Krystina and Melissa! Thank you guys for everything! I eventually left Starbucks and now I'm working at "Sirinnci Coffee Company" in Slidell and shoutout to my boss Cody who has easily been one of the best bosses I've worked under and he always has my back. Come see me sometime!
What did you like about this skills competition?
What I loved about the competition was that when it came to making a sequence of drinks it wasn't just about speed but about the quality of how to make said drinks. Too many people are worried about just speed alone but the quality of the drinks are just as important if not more important than speed. 
How do you feel a barista competition is an effective tool to teach/lead baristas to better skill sets?
Speed and quality weren't the only things I took away from that. When it came to tasting the drinks and finding out which ones were different I could tell that espresso is definitely a heavier taste than just cold brew or drip coffee and I can explain that better. One of the most important things is that you have to stop relying on sight and that taste is a very important sense when it comes to coffee. The blindfold competition stressed me out the most before the competition because I needed to see in order to make a good cup of coffee without my sight I felt like I was going to mess up and well I was proven very wrong. The blindfold part was one of my best scores!
I look forward to seeing this thing grow and flourish and I look forward to coming back next year!
Thrin Vianale
Mane Coffee
Q & A with Thrin Vianale
How have you been trained as a barista?
I have been a barista since 2018, when I started working at a few different cafes Brooklyn. This is also where I met Kyle Nicholson, another competitor in the skills competition, Nola local & latte art aficionado, and I am so glad we could compete together! I learned the majority of my barista skills at Mane Coffee in Boca Raton, Florida, voted recently as the best coffee shop in Florida by Food and Wine Magazine. I was trained by the shop's owner, Dan Karram, and the other wonderful and very seasoned baristas at the shop. I have proudly worked there since November of 2021. I learned so much about single origin coffee, brewing methods, excellent customer service, latte art, and so much more while working here, and still am learning so much! Mane Coffee is such a wonderful part of the local community in South Florida and I am eternally grateful for the opportunities I have been afforded while working here.
What did you like about this skills competition?
The skills competition was such a wonderful experience as it allowed each barista to showcase the skills they use every day in the shop, and it was also so much fun! I love how playful each round of the competition was, as sometimes barista competitions can feel a little overly serious. I have never tried to make a drink blindfolded before, and while I hope this wouldn't happen on a busy Saturday, it's nice to know I could do it if I had to. This competition was the perfect balance of allowing each person to showcase practical skills, while being fun and engaging to participate in and spectate.
How do you feel a barista competition is an effective tool to teach/lead baristas to better skill sets?
I am fairly new to the barista competition world, but I have found that competitions allow for baristas to learn from their peers in a unique and exciting way. Getting to watch and learn the subtle differences in how each barista approaches their art is a very powerful tool to hone skills and learn new methods to try back home! Additionally, it is a wonderful opportunity to make connections with baristas from other shops and even other states.